Carbonation, oxidation of reinforcement bars, detachment of concrete, cracks, smashing, etc …
EVERYTHING ON THE CAUSES OF DETERIORATION OF CONCRETE AND ON THE SOLUTIONS TO BE ADOPTED TO SOLVE THEM
problem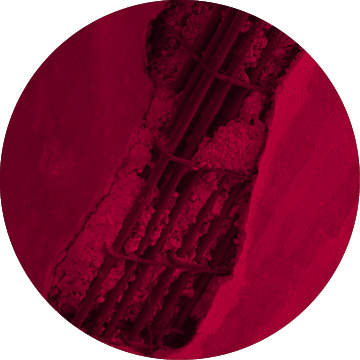 The concrete combined with iron reinforcement, since it was discovered over 100 years ago, was considered an eternal and versatile material, ideal for the realization of bold works and structures, for buildings of architectural and engineering value, and also for ordinary and modest works. This belief, combined with its ease of production, generated a rapid development of the use of reinforced concrete. It was anyway produced following sometimes inaccurate compositional, production and design rules, which have caused an overall poor and not durable quality of the conglomerates.
This approach, combined with a poor knowledge of a great number of highly degenerative forms of degradation, (in most cases of natural origin) day after day deteriorated the reinforced concrete and impede the duration of many works over time.
solution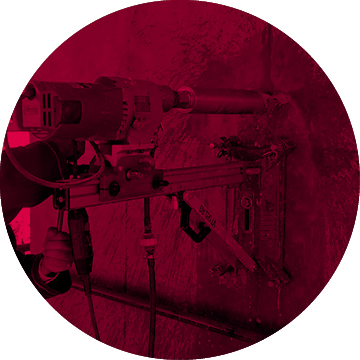 It is logical to understand that, in order to create durable reinforced concrete works, strict quality controls must be provided in the concrete production sector to meet the needs of the designer, who must take into account not only the structural characteristics but also of the more or less aggressive environment where the work is exposed. In addition to this, the implementation must be performed precisely: the thickness of the concrete cover, the curing, the structural construction joints, etc. Before proceeding with the recovery of deteriorated concrete, it is necessary to know the possible causes of degradation by an accurate diagnostic analysis, which cannot be carried out only by investigating the surface aspect, but must be studied in depth, as much as possible, in detail.
ADVANTAGES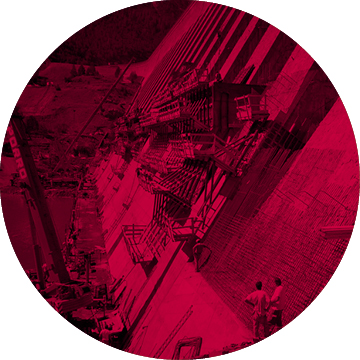 The products and technologies summarized in CONCRETE REPAR,  the specialized tool to draw up and implement safe and widely tested interventions for the construction, repair, restoration, consolidation and protection of concrete works and/or structures, based on knowledge of technology and the "terotechnology"(life cycle science) of materials, research, over thirty years of experience and particular attention paid to needs and requirements identified in the daily attendance of large construction sites for infrastructure and industrial works: bridges and viaducts, road and hydraulic tunnels, dams, dry docks, docks, underground lines, airports, roads and highways, railways, river works, gas pipelines, oil pipelines, aqueducts, rock structures, sewers, waste disposal treatment plants, floors and industrial plants in general.